C O N T E N T S

About Us
Who we are... and what we can do for you
Specials
Current and upcoming promotions
Services
A comprehensive set of Inspection Services
Contact Us
How to contact us, including a web-based form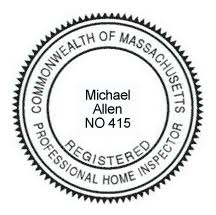 Munsell Inspection Services, Inc. is a proud member of ASHI - American Society of Home Inspectors.
Specials
This section is under construction. In the meantime, please contact us to ask about specials we may be running. You can also find a list of our primary services by clicking on the Services link to the left.